Munich notes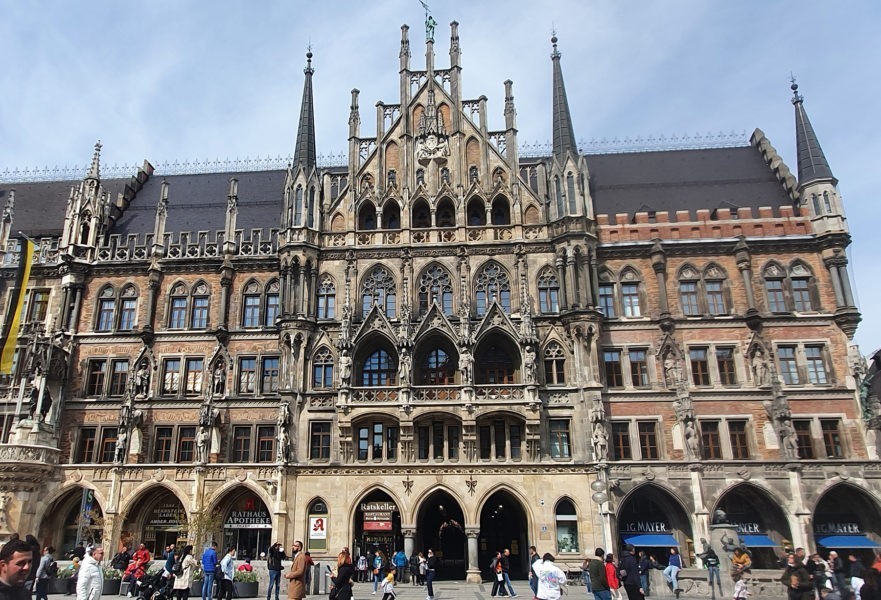 This Passover I took a week off and flew to Munich. The trip was not very lucky, but there were a lot of good things. Although I was in the city for the first time, I did not prepare much for the trip – I decided that I would navigate on the spot.
And I was right – among the pretty bleak gray buildings bright spots stand out a huge beautiful parks. No matter how cold it was, spring made its way also to Munich. The bright green leaves struck with their bright color. And among parks – small islands of beer gardens (Biergartens). In these parks you can walk around all day, enjoy the pastoral silence and beauty, occasionally diluting it with a good beer in the beer gardens.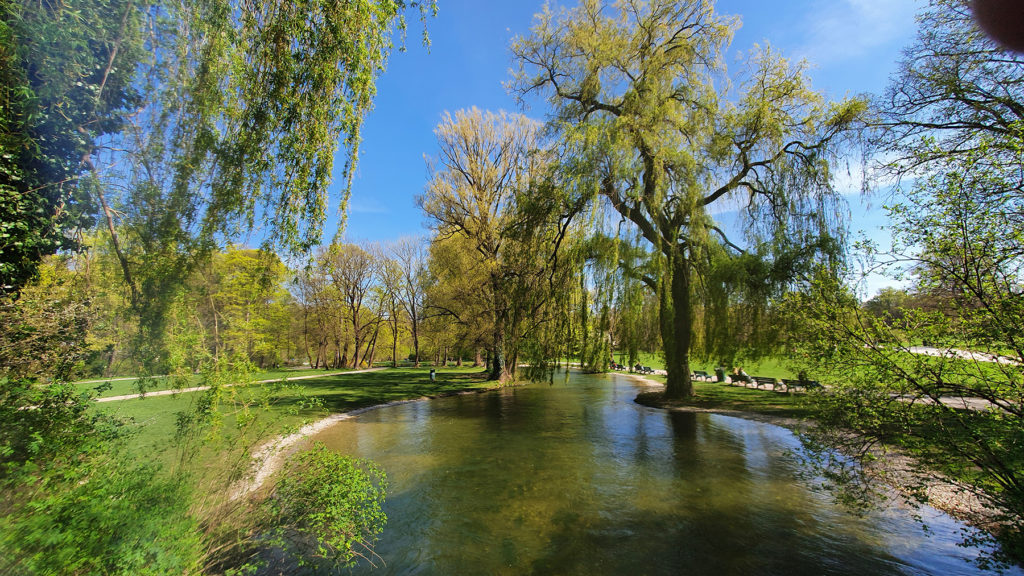 You can't surprise me with good beer, I brew it myself, and in my job I constantly have to try all the new beers. Here good beer was everywhere! I didn't look for craft bars, I only had lunch and dined in traditional pubs. The beer was of excellent quality everywhere, and together with Bavarian sausages and sauerkraut it was a truly perfect combination.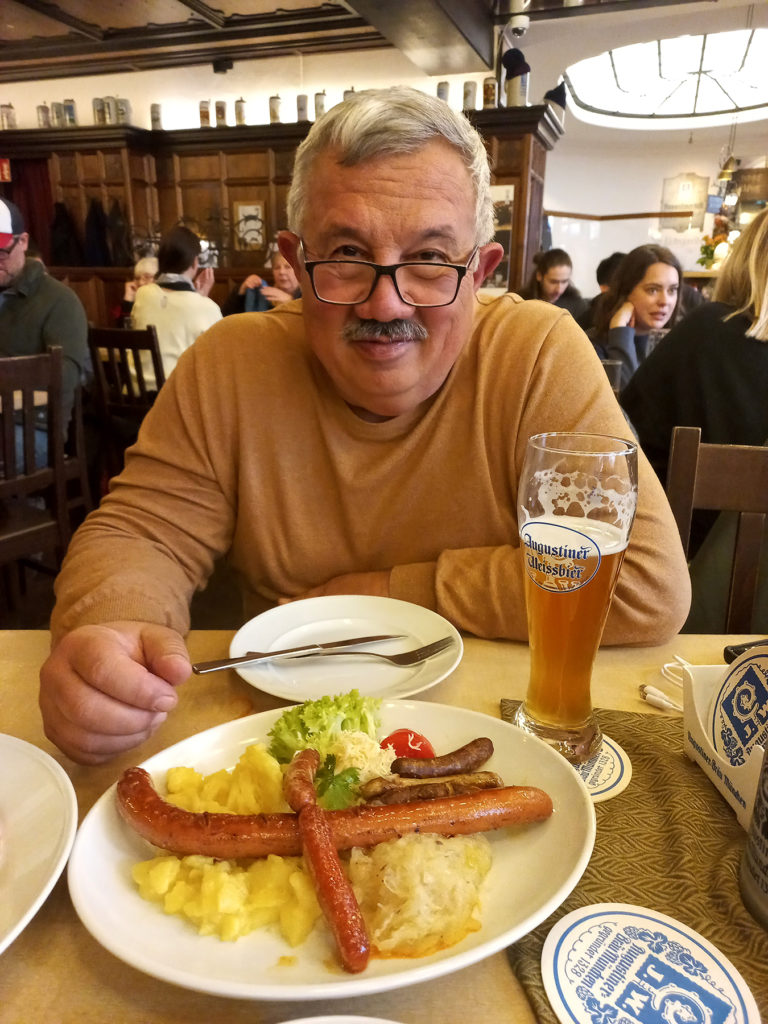 Good Helles and unfiltered wheat were on every corner, but the Schneider brewery, famous for its wheat beers, seemed to "tower" over them. Its specialty restaurant was located on the main street and I, of course, visited it.
I chose the tried-and-true Hopfenweisse Wheizen doppelbock, and relied on the waitress for snacks. To choose the dessert I did not trust anyone else – my favorite ice cream was wonderfully combined with the Eisbock Aventinus. This strong aged beer tastes like dried fruit, caramel, and walnuts and goes perfectly with the dessert.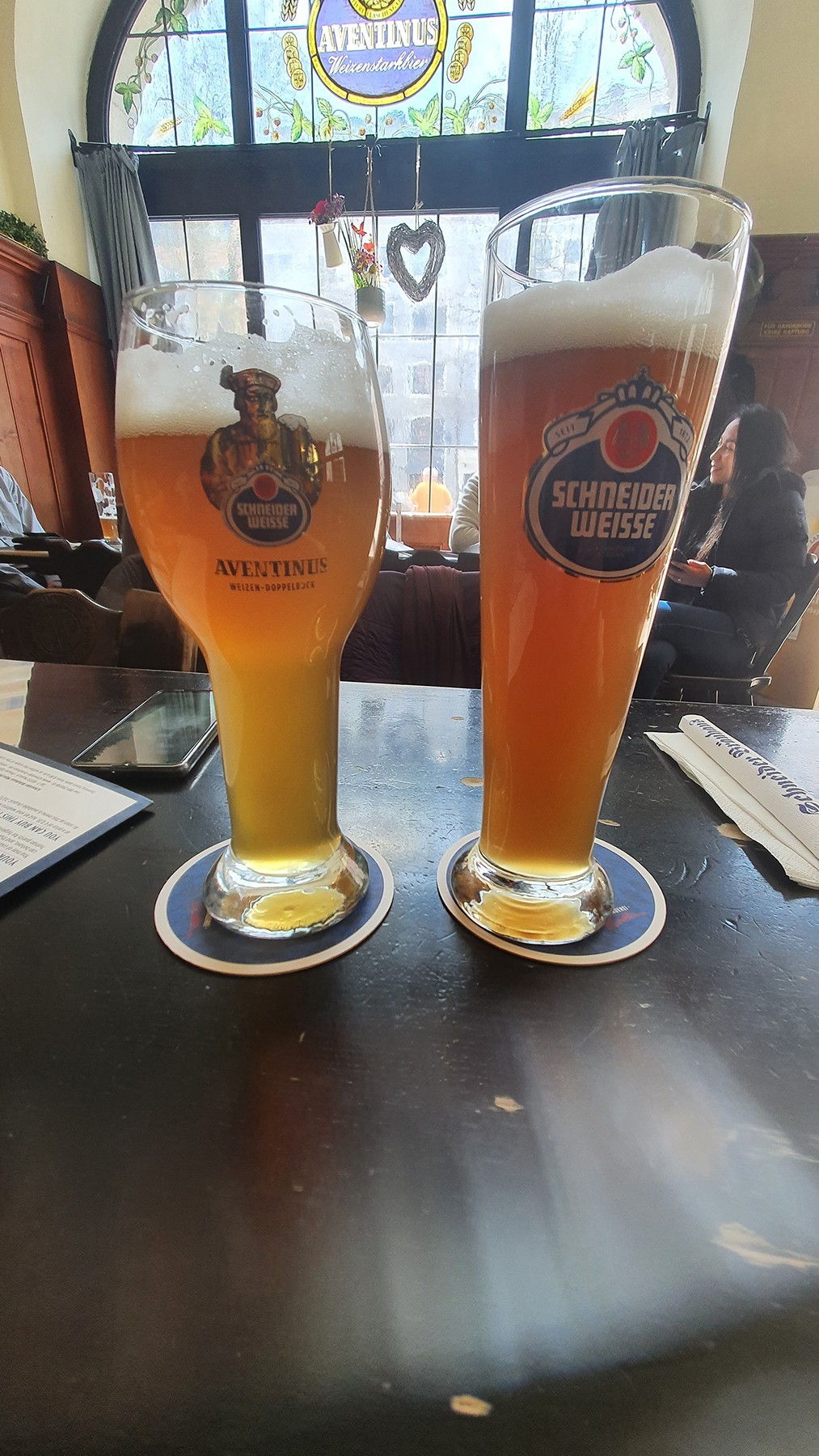 Of course, a visit to Bavaria was not without a visit to a brewery, but that's for another article.