When dreams come true…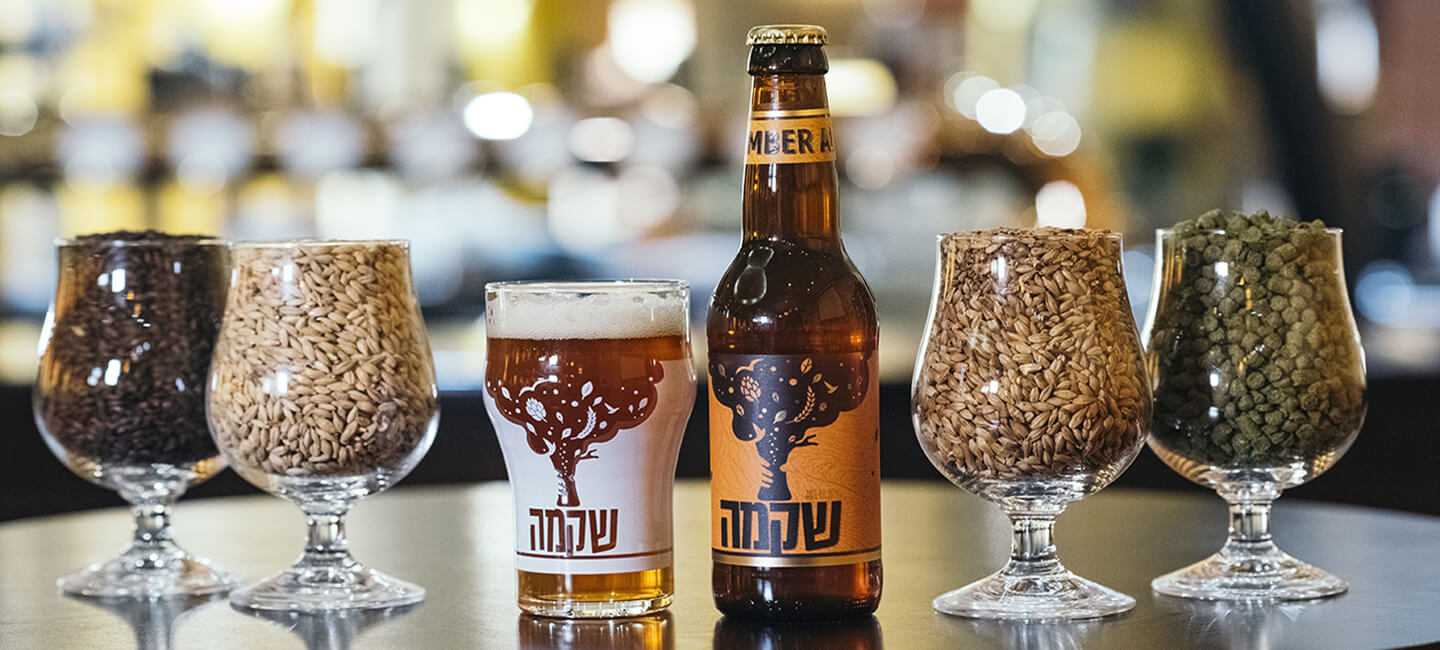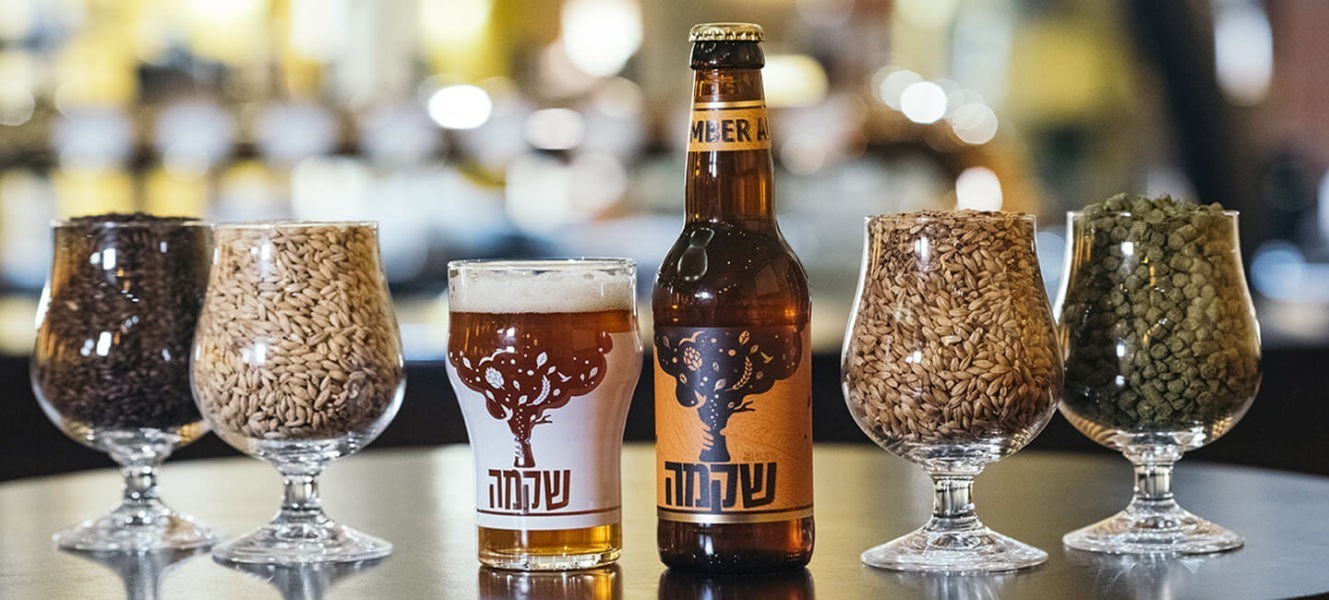 A new craft brewery Shikma opened in Israel. It seems to be an ordinary event on the wave of beer revolution, but there is a small nuance – the brewery was created on the basis of the Israeli Carlsberg. And it was not created by amateurs, but by professional brewers with many years of experience. The brewery is completely autonomous – the beer is brewed, fermented, and poured into barrels and bottles.
We have been dreaming about this for many years, but first a bit of history. Back in 2011 at Carlsberg-e a small experimental laboratory was created with a small brewing unit. One person worked there – your humble servant. Everything was managed directly by the chief technologist. In the beginning we were engaged in optimizing the production processes, but gradually we started to create new brands of beer. For example, Tuborg Red, which is popular in Israel, was developed in this little laboratory after six months of continuous brewing. Then there was Holsten, the magical Tuborg Black, an interesting series with handmade malt – Tuborg Blue, and many more…
New beers for sale are not created every day, and in my "free" time I brewed unusual beers for "internal use. Gradually it became a tradition: at every factory event there was another experimental beer on the table, brewed by hand in the laboratory. And almost every time there was the same question, "When?" When are we going to start brewing this beer for sale?!
Finally our management matured and it was decided to create our own mini-brewery to produce craft beer. It didn't take much: capital and professional knowledge. We had experience, the money was also allocated, but then another problem arose: what to brew? Everyone was unanimous: we had to brew Israeli beer. But when I, as a brewer, asked: "What is 'Israeli beer'?" everyone somehow started stuttering or talking about something indefinite. After much debate, it was decided to brew the classics, but on a professional level. Suddenly someone remembered a beer I brewed for the brewery's 20th anniversary, which had a very pretentious name: Brewer Dreams. "That's the beer we need to brew to get started!" To my objection that that memorable beer had about 8% alcohol and now you only need 5.5%, I was told… "and you add water!"
All jokes are jokes, but "Brewer dreams" beer was taken as the basic version. The recipe was fine-tuned in absolute secrecy. Only technologists involved in the project took part in tastings. When the contours of the new beer began to take shape, the marketing specialists joined in.
At the beginning of 2020 the equipment was delivered and… Corona began. Then there was another war. The brewery was launched in bits and pieces, but it worked. The name Shikma was approved from the start. The word translates as sycamore tree and a water source near Ashkelon, from which the brewery gets its water.
The beer is produced in small batches – one brew of only 2,000 liters. To begin with, three brands were brewed: Amber ale, developed in the experimental laboratory, Marzen lager, and IPA.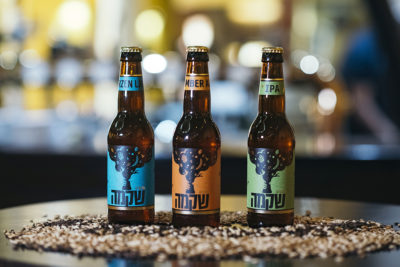 Amber ale is a beautiful beer with a dark amber color. Very soft, with an unusually rounded body. Caramel malts and special hops with the aroma of peaches, melon and other sweet fruits create, I dare say, a perfect combination. The bitterness is crisp, but very mild. It's complemented by a lingering malt sweetness. All this, emphasizing and complementing each other, creates a feeling of peace and joy. A wonderful beer!
Marzen lager (March beer). Once upon a time, before the creation of industrial refrigerators, beer could only be brewed during the cold season. Therefore, the last beer before the onset of the heat in Germany was brewed in March, hence the name Marzen lager. It was the prototype of the beer served at Octoberfest. No one in Israel had ever brewed March beer before us, so we pioneered it. Marzen lager is brewed from selected Bavarian malt with the addition of classic German hops. Hops, like a pencil, clearly outlines the body of the beer. This interesting beer with a bright malt flavor can be enjoyed endlessly.
IPA (Indian Pale Ale) – the most fashionable beer of today. High bitterness and strong flavor. Almost all small breweries now brew their own IPA. This beer is popular among beer-lovers. The bulk of beer lovers, however, do not perceive the high bitterness. Therefore, Shikma IPA is an order of magnitude milder than its counterparts. It has a very gentle and lingering bitterness. After the first sip you suddenly find yourself in a citrus grove and do not leave it for a long time. The aroma of ripe lemons and grapefruit literally envelops you, and then suddenly a tangerine note appears and also suddenly disappears. This beer is both for IPA fans and for more conservative beer lovers.
Shikma Brewery is at the very beginning of its journey. The new craft beer is not sold in supermarkets and various retail chains. Due to the small volume, it can only be bought in specialized stores selling alcohol. Other interesting varieties are planned, but they all have one thing in common – Shikma is a beer made with love. And you should definitely try it, because it can change your life by adding bright watercolor colors to it.