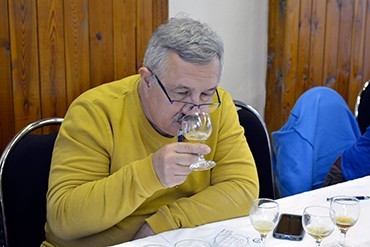 Dear friends, you have arrived to Israel's first beer information portal, IsraBeer. It's my private project where I write about the news happening in the world of beer. Here you can also read about different beers and pick up snacks to go with them.
Some people may be surprised to hear that beer is a very healthy drink. In the Beer and Health section you can read the scientific facts and studies by scientists about the health properties of beer.
Why did I create this site? Probably because I couldn't keep this huge wonderful world in myself and wanted to share it. I am Rafael Agaev, and I have been a professional brewer for about 30 years. I am developing new brands of beer in an international brewing concern. My second profession is a professional beer taster and judge of beer championships, including international ones. In addition to popular lectures on beer, I regularly give tastings and master classes on beer brewing, also abroad.