Lithuanian cherry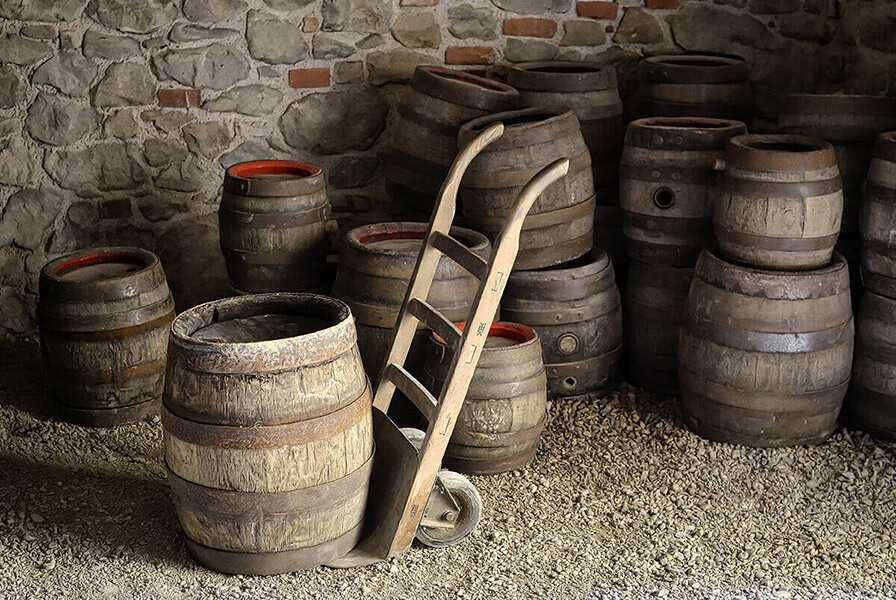 Do you like cherries as I like them? If so, you'll probably like cherry beer. Just forget the beer myths that cherry beer is not a beer, but a sweet drink for women. In fact, it is a separate, very interesting kind of beer that has its own history.
The homeland of fruit beer is Belgium, a country with a long tradition and beer culture. It was in Belgium that Lambic was created, a beer in which no yeast is added to the wort. It is brewed on the outskirts of Brussels and only in autumn when the heat goes down. This beer is brewed with old hops, which lose their aroma after 3-4 years of aging and give a specific "cheese" aroma to beer. After brewing, the beer is put into shallow baths, about half a meter high and a large square. The window in this room is open and in some places the roof is taken off. All this is done so that the beer can begin to ferment without the addition of cultured yeast. With the breeze through the open windows and roof, wild yeasts are brought to the surface of the freshly brewed wort and begin to ferment.
After primary fermentation, the wort is transferred to oak barrels to continue the fermentation and aging process. Depending on the type of Lambic, barrel aging can take anywhere from a few months to six years.
To make cherry beer, ripe cherries, rich in fructose, and some young Lambic are added during the barrel-aging process. This causes the beer to re-ferment. In Flemish, cherries are called Kriek, which is why Lambic with cherries is called Kriek. The best cherries for Kriek are of the Schaarbeek variety, with small, dense berries. By the way, there are also varieties with a similar taste in Poland.
I'll be truthful, in my youth I was also a down on fruit beers, but that was until I went to Belgium and tasted a real Lambic. I just fell in love with fruit beers!
And recently I came across Kriek by the Lithuanian brewery Volfas Engelman. Brewery was founded in 1853 in Kaunas. Even with its age, the brewery produces modern beers that are popular on the market. But enough history, let's go to the beer.
The beer is not filled in a half-liter can, it's in a pint (568 ml). Very beautiful Lithuanian Kriek has a deep garnet color. Dense, small-grain foam of light pink color falls off quite quickly. Very bright cherry aroma accompanies you until the last sip. The beer is quite balanced, despite the low alcohol – only 4%, there is no watery and gaps in taste, and cherry slight tartness is clearly present. A slight bitterness of cherry seeds is also added in the aftertaste. Cherry flavor and aroma are great, if it were not for a small "But" – in my opinion the beer is too sweet. This sweetness overrides the cherry sourness – I really miss it.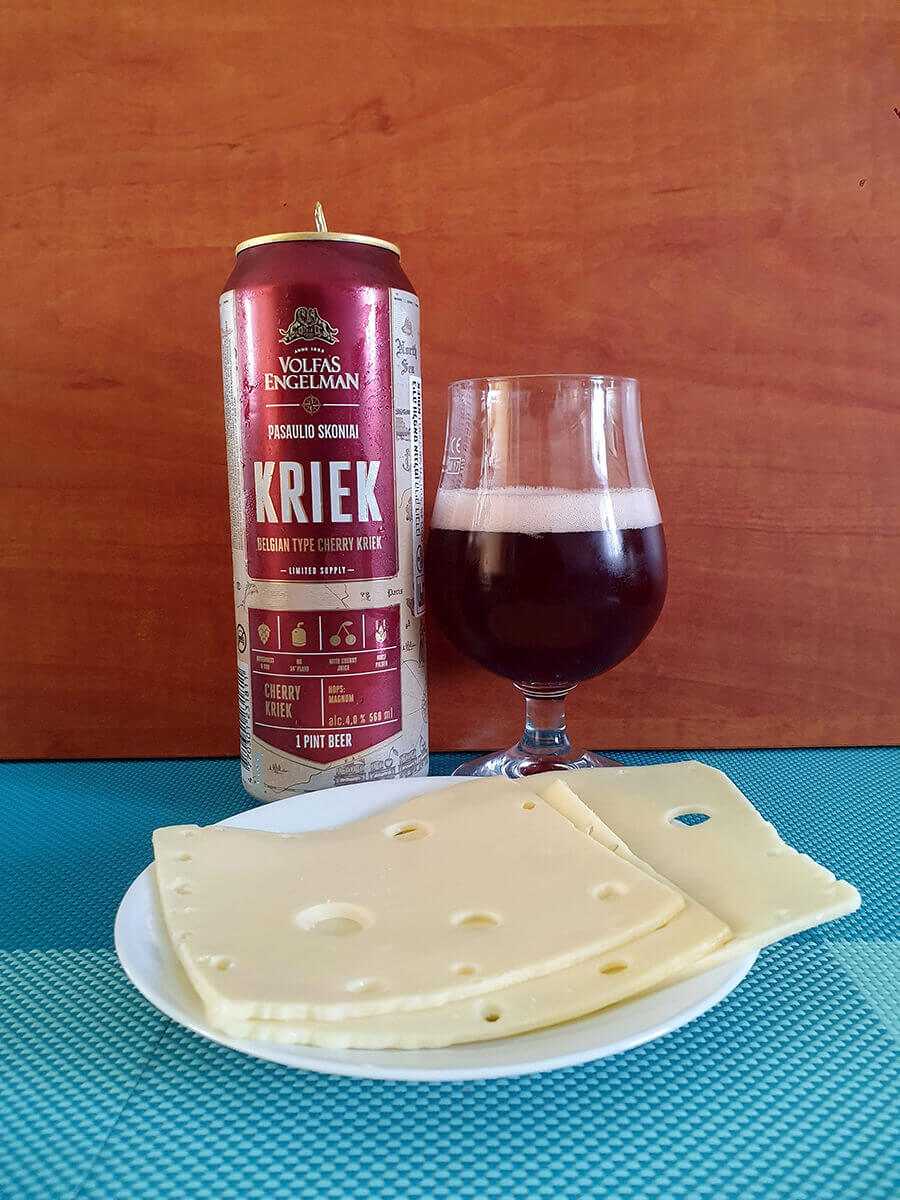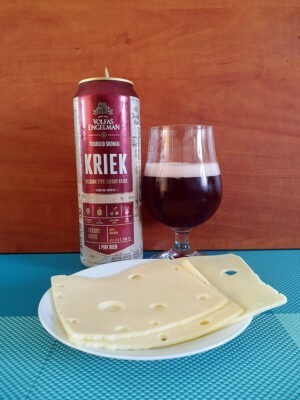 Fruit beer is usually served for dessert or as an aperitif. It goes great with fruit and sweet cheese. I usually serve this kind of beer with a yellow, sweetish Tel-a-Emek cheese, but today I replaced it with another cheese, Emmental. The combination turned out wonderful.
Of course, this is not a Kriek brewed according to classic recipes – it is made with sugar syrup and cherry juice, but is that all that matters? This fruity beer is a nice work of Lithuanian brewers and worthy of the name Kriek!