Arisa
There's a special section on my site devoted to beer snacks. They accentuate the taste of the beer, and the seasonings give life to the appetizers themselves, adding color and flavor to them.
Today I'm going to tell you how to make arisa, a spice made from dried peppers, which will decorate any meat dish.
Ingredients:
– 400 g hot red dry peppers
– 400 grams of sweet red dry peppers
– 2 large garlic heads
– 400 ml vegetable oil
– Salt
How to cook:
Tear off the tails of the peppers and remove the seeds. Rinse the peppers under running water. Pour water over them and soak for five minutes to allow the peppers to soak up a little water.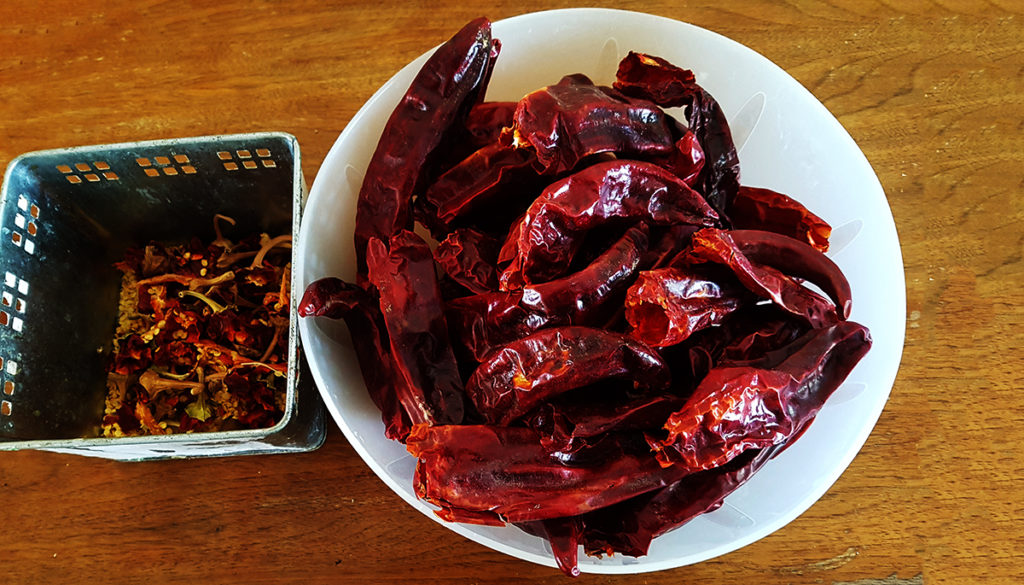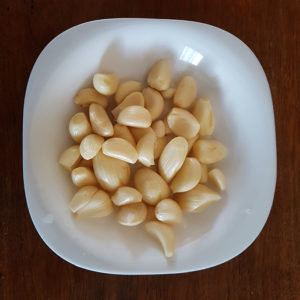 After mixing the hot and sweet peppers, grind them together with garlic. The resulting mass against pass through a meat grinder. Mix everything thoroughly and add a little salt.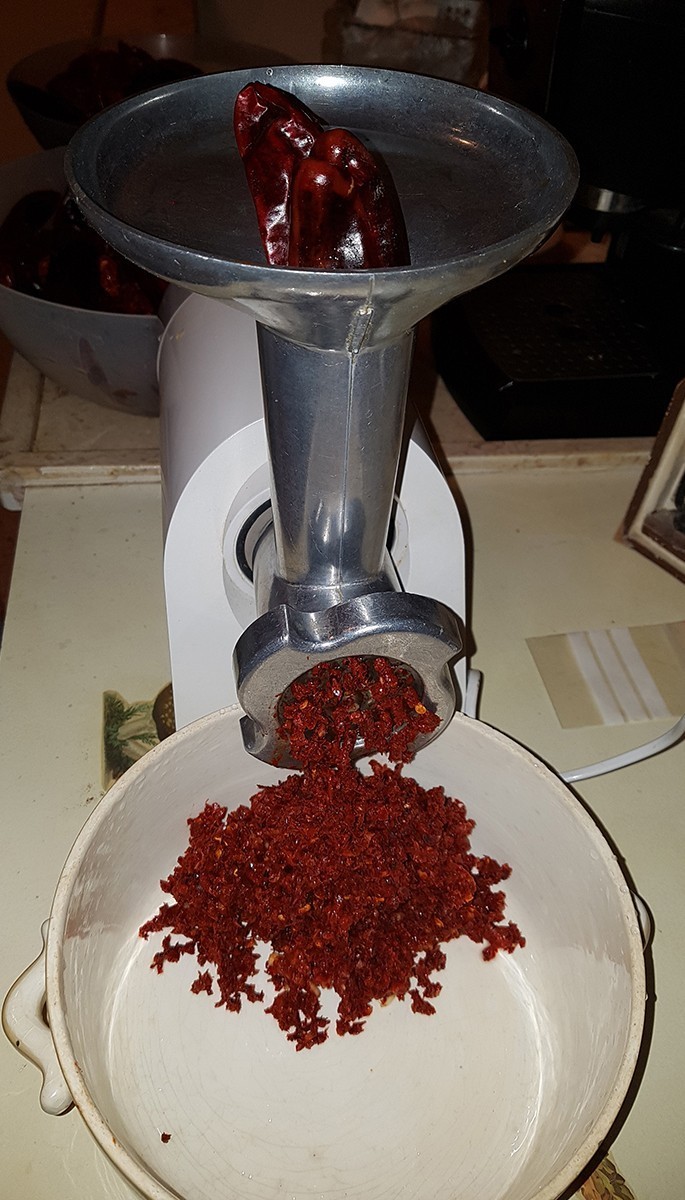 In two or three steps (the oil must be absorbed) add vegetable oil. Let the cooked arisa stand for an hour, and then divide into jars and hide in the refrigerator.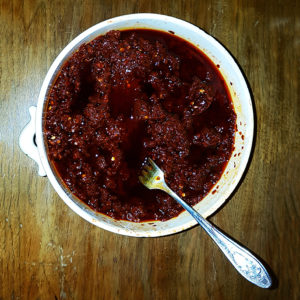 A couple of tips:
– Use vegetable oil, but not olive oil (olive oil freezes in the freezer and breaks the texture of the seasoning).
– Grind peppers only in glass cookware. – Plastic utensils, then it will be simply impossible to wash.
– Wear gloves and try not to touch the eyes and nose. 🙂