Spain – Belgium: 1:0

In March of last year Israel got the sad news: the largest brewing company AB InBev (Anheuser-Busch InBev) did not renew its contract with the Israeli Carlsberg. As a consequence, the Israelis lost their freshly brewed Stella Artois beer. "My favorite beer, Hoegaarden, as well as Leffe Blond and Leffe Brown, also "fell through the cracks. Now someone else will be bringing them to Israel…
Usually, if one door closes, another one opens… And now, nine months later, such a door has opened. Since the beginning of January this year in Israel began selling a new very interesting beer: Estrella Damm. The new lager hails from Spain and is one of the most popular brands in its home country.
The last time I was in Spain was in 2001, and the absence of good beer made me really depressed. So after trying Estrella Damm I was pleasantly surprised, but first a little history.
The Franco-Prussian War of 1870, like any other war, caused real displacements of peoples. One such refugee was the young master brewer August Kuentzmann Damm. He emigrated to Spain from Alsace. It was in Barcelona that August realized his dream of creating a brewery. His beer Estrella Damm (old name Estrella Dorada) was brewed for the first time in 1876 and is still brewed according to the same recipe. Estrella translates from Spanish as Star and Damm is the last name of the brewery owner.
Estrella Damm lager is the official beer of the Barcelona soccer club and perfectly suits the Mediterranean climate. It has a low alcohol content, only 4.6%, and a slight bitterness. With all this, the beer has a full, but not heavy flavor and a pleasant floral aroma. It pairs perfectly with fish, poultry, salads and various canapés. Everything that is popular in our Israeli cuisine. I think Estrella Damm is a worthy substitute for Stella Artois.


Another interesting beer from the same brewery has appeared on the shelves of our stores. What is unusual about it? – This beer does not contain gluten. There is a genetic disease called celiac disease (gluten intolerance). Patients, and they are from 0.5% to 1% of the population, cannot eat bread and other foods that contain gluten, and of course they cannot drink beer. And without beer, life, as we know, loses all colors and turns into an existence…
As you know, beer unites people. Everyone, regardless of race, color, religion and, of course, those with celiac disease. It is for them that gluten-free beer was created. To be honest, these beers are usually a little different from regular beers, and often not for the better. Unlike its brethren, the new Daura Damm gluten-free beer is superior in taste to many conventional lagers.


It contains 5.4% alk. and has a higher bitterness than Estrella Damm. Its bright malt flavor not only sets it apart from other lagers, but also makes it stand out among other lagers.  The awards that Daura Damm has received speak for themselves.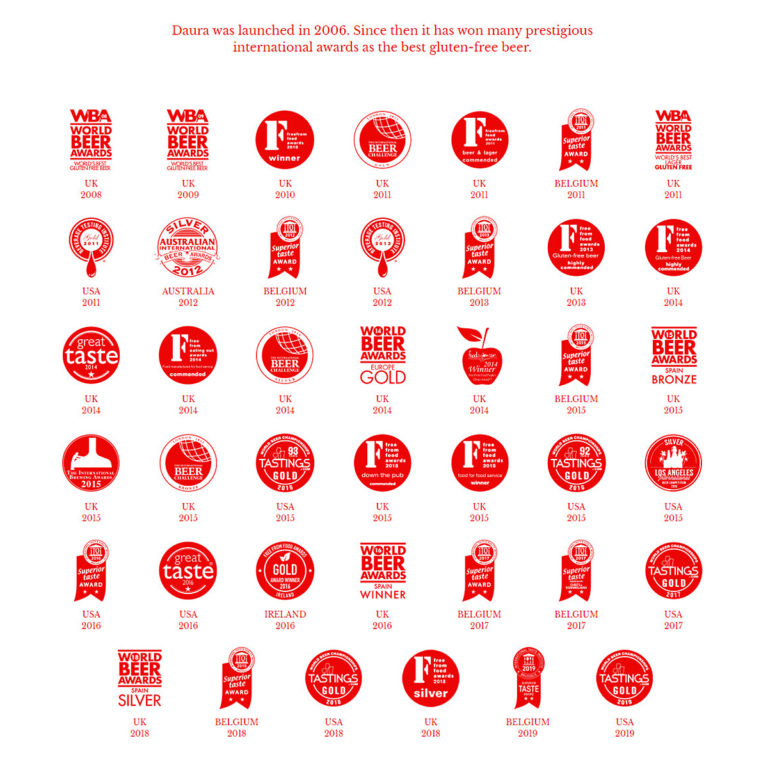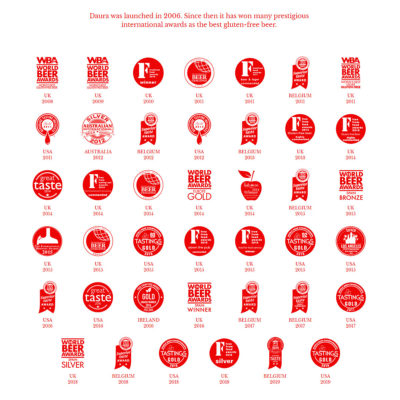 My prejudice against Spanish beer disappeared completely after I tried Estrella Damm and Daura Damm. I hope it will win your hearts too.